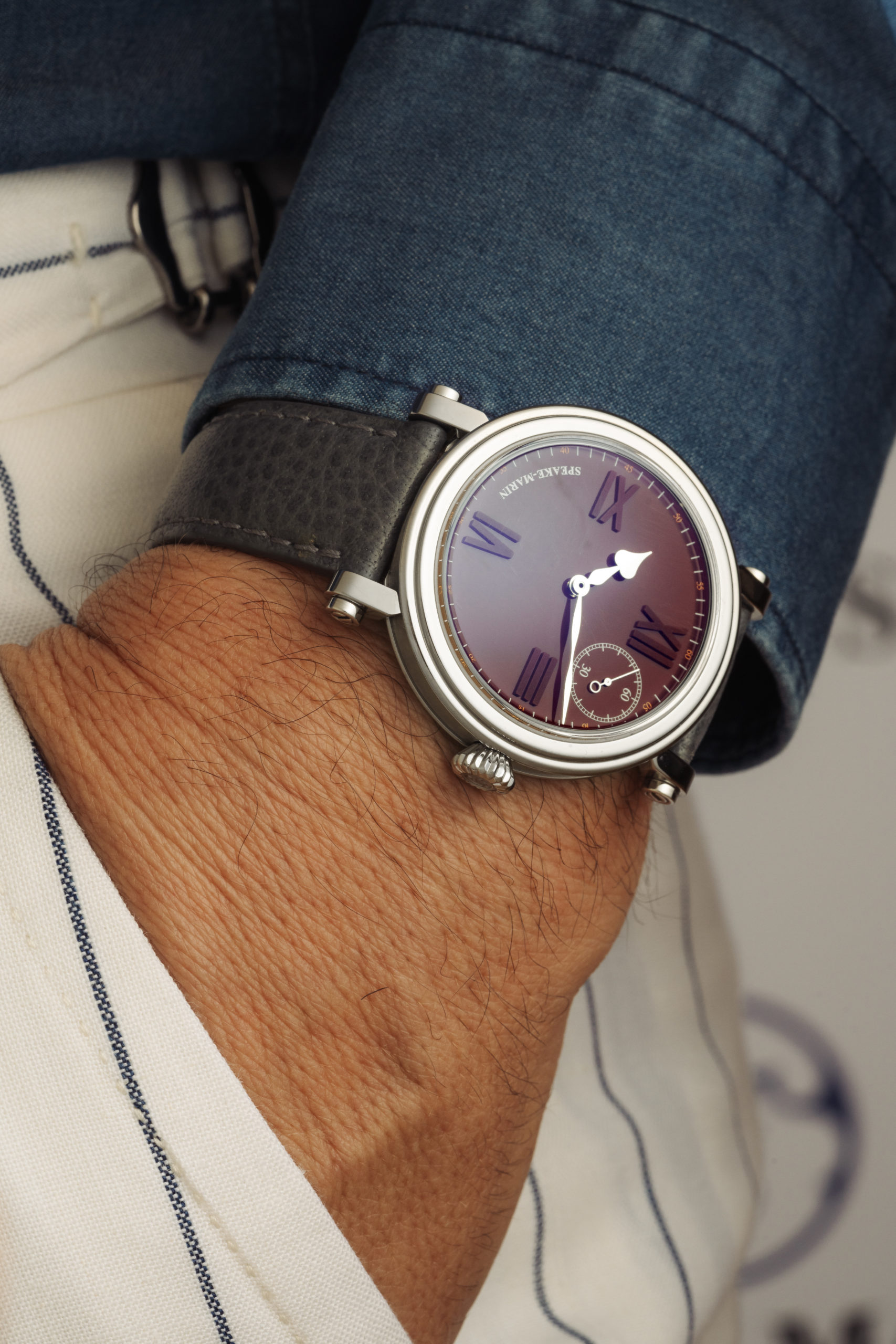 The beating heart of Speake Marin
In reality, the partnership between Speake Marin and Le Cercle des Horlogers is so seamless that distinguishing between them has become increasingly challenging. And there's a good reason for this. Le Cercle ds Horlogers serves as the exclusive movement manufacturer for Speake Marin since our CEO Christelle Rosnoblet became the main shareholder of the atelier.
While it operates as an external atelier, it is deeply integrated into the brand's creative processes, allocating dedicated resources, including private workspace within its premises – a rarity in the industry. It's undeniable that Le Cercle des Horlogers embodies significant elements of Speake Marin, and vice versa, resulting in a convergence of minds and talents.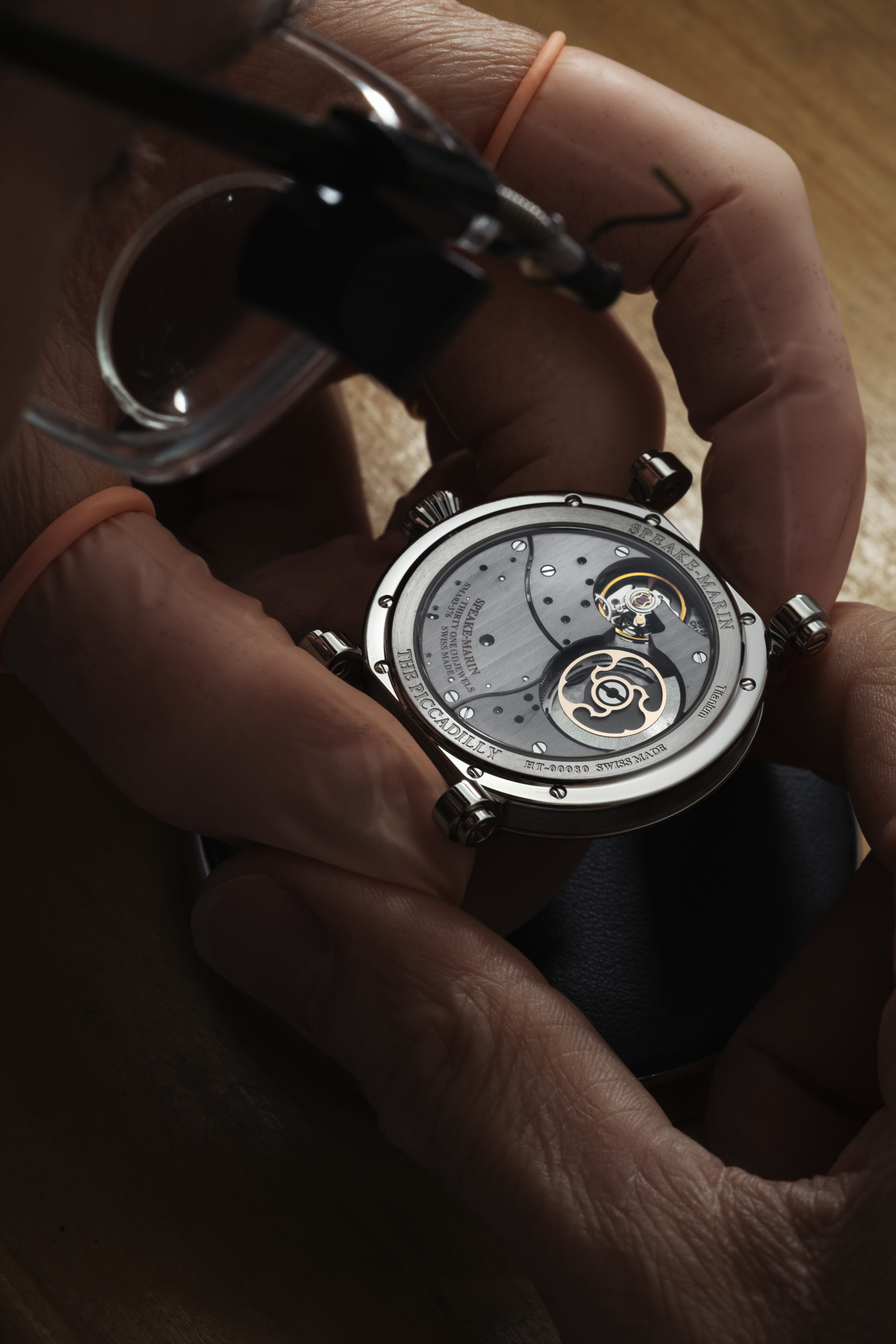 Growing up together
It's not at all surprising when you take into consideration that these two Maison have a strong history of growing together. "Le Cercle des Horlogers was established in 2012, and our initial collaboration with Speake Marin began in 2013. Right from the outset our duo agreed on a long-term partnership," explains Nicolas Larcher, watchmaker.
This is where our 11 calibers were born. From the SMA01 to the SMA05, each with a range of alternatives, finishes, and complications bear witness to that commitment. There's no better embodiment of the expression 'a family of movements' than the offspring produced by Speake Marin and Le Cercle Des Horlogers, two proud parents that have been raising their brood together for more than ten years now.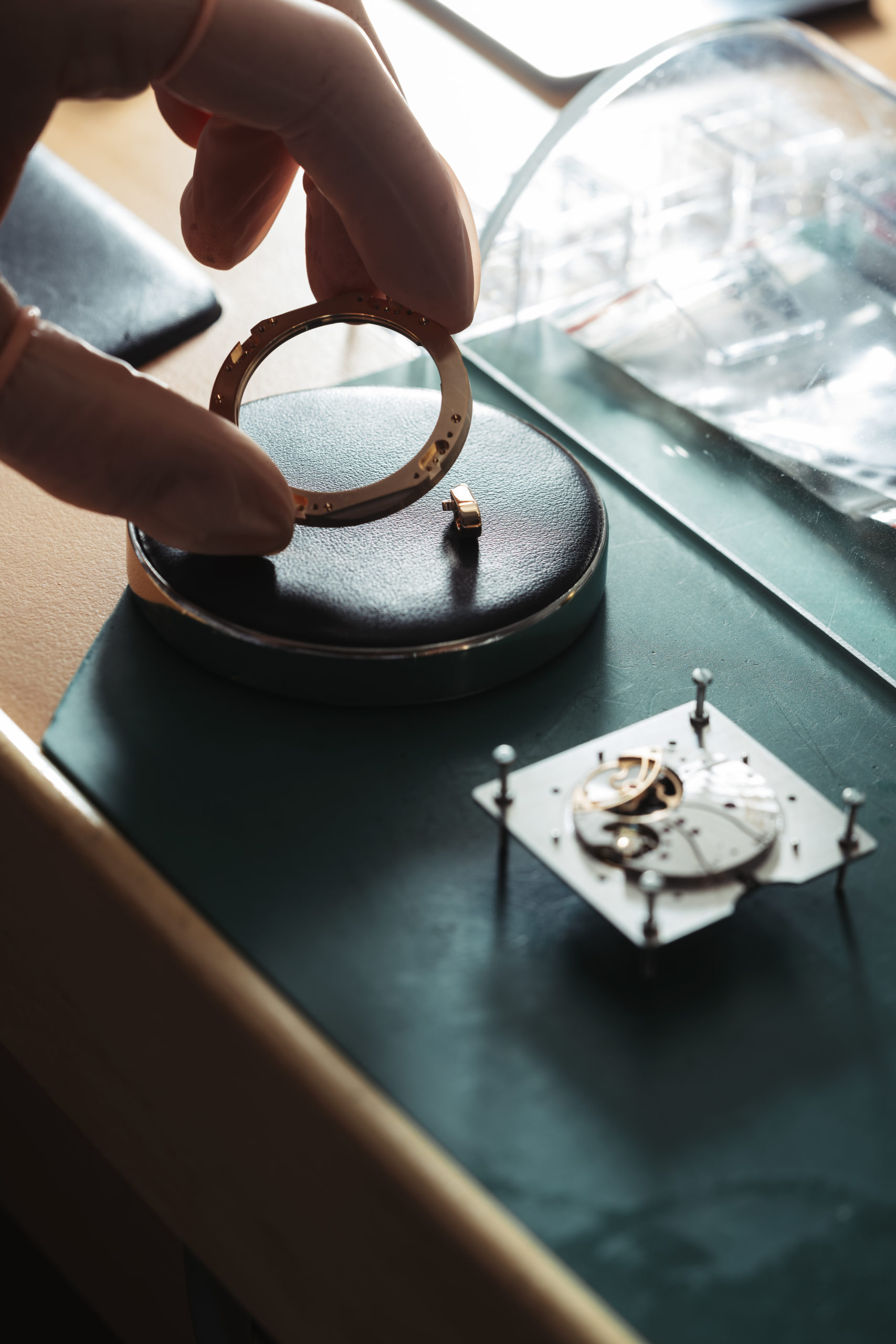 The rule of three
This level of symbiosis is rare; it was born here out of two Maison whose strategies brought them together. Ten years ago, Speake Marin redefined its positioning and its offer. The brand needed more than a contractor: it sought a partner that would really take its aspirations to heart. Le Cercle Des Horlogers had three key assets that set it apart from the rest: agility, creativity, and quality. Values that Speake Marin continues to share through these timepieces.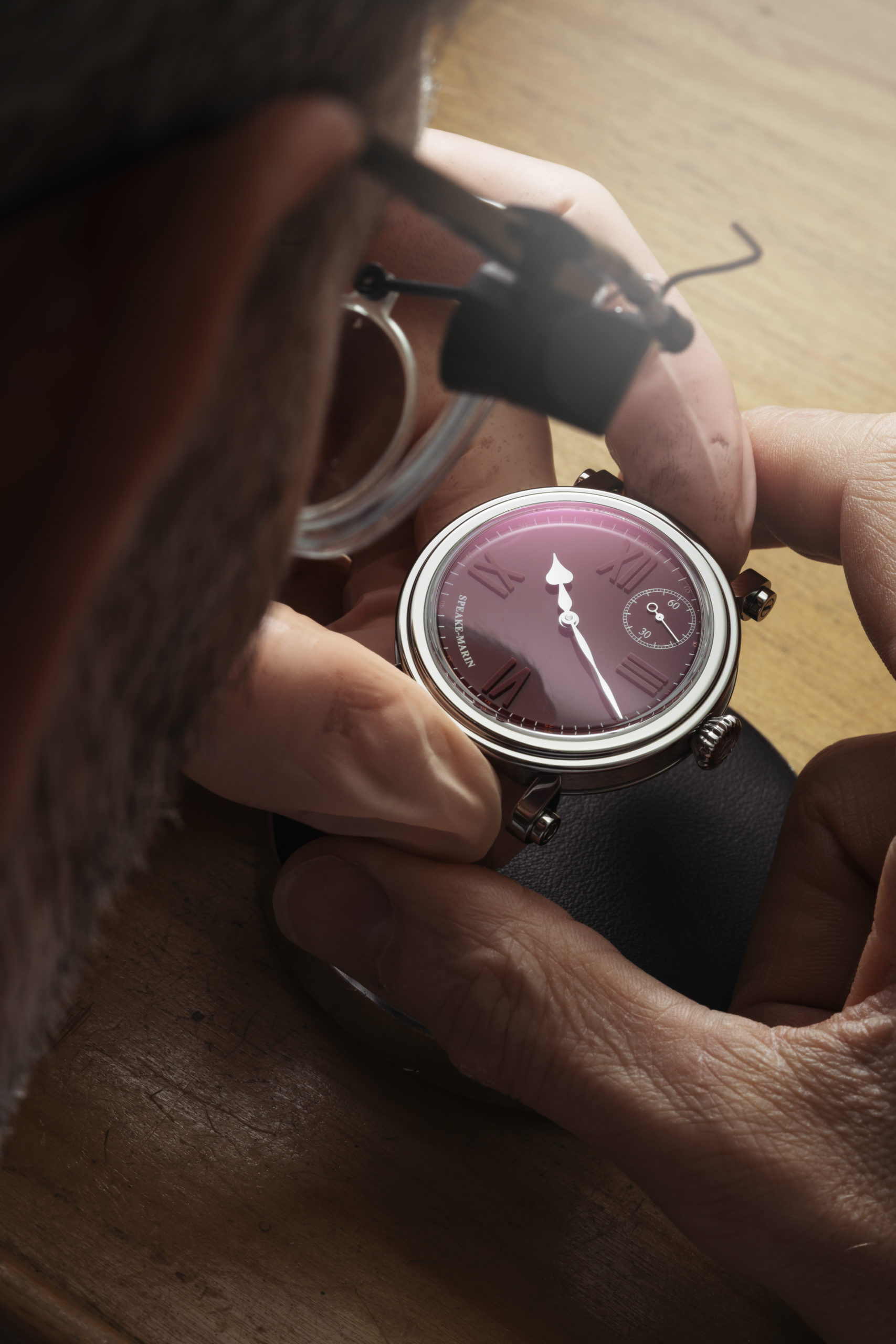 The pursuit of quality
Le Cercle Des Horlogers adjusted its resources to address Speake Marin's needs, including several people recruited specifically for quality assurance. "Each component is inspected when it comes in, and for the watch head this control extends right through to delivery", explains Nicolas Larcher. Le Cercle des Horlogers expertise goes beyond the movement too, extending to encompass all the externals – and here that includes the case, the dial, and the brand's iconic hands.
But today, collectors are looking for more still. Speake Marin is well aware of this and has paid special attention to its finishings. The brand set out its requirements; Le Cercle Des Horlogers adjusted accordingly: "We can do everything in-house, and entirely by hand if requested", says Le Cercle's co-founder Nicolas Herren. "Now that macro photography and social media have become widespread, most collectors can easily tell hand-finishing and machine finishing apart, know what an interior angle is, and appreciate just how fine a grained finish really is. That means excellence is the only option".
Bringing new ideas to the table
The same is true of the calibres, Le Cercle des Horlogers core business. Today, Speake Marin boasts a highly robust technical ethos to which Le Cercle des Horlogers has brought plenty of movement – and movements.
With tourbillons, micro-rotors, offset seconds displays and skeletonised calibres, the brand's imagination is limitless. The skill of Le Cercle Des Horlogers highly experienced watchmakers allows the atelier to keep up (or if needs be, stay one step ahead) thanks to a high degree of integration between the Technical Department, prototyping, and the workshop itself. "Everything from raw materials to decoration", as Nicolas Herren puts it.
Nicolas Herren (Co-founder at Le Cercle Des Horlogers) also appreciates the fact that Speake Marin is keen to hear his own proposals, be they for innovative complications or even more exclusive finishings. Which ones, exactly? No-one's quite sure. Our tandem with the Atelier is so closely-knit that none of us can really see the join – or say who does what. And there you have it: the integrated Atelier for the twenty-first century.