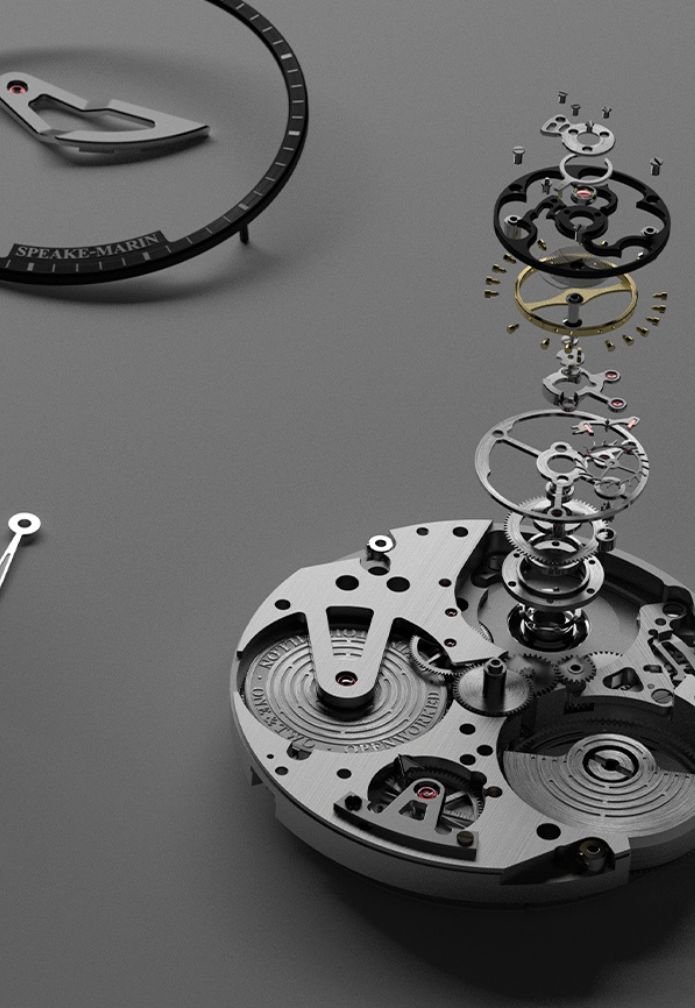 Watchmaking is not unlike storytelling.
The writer introduces the characters and sets the plot in motion, but the tale comes alive in the reader's imagination. At Speake Marin, we aim to create carefully crafted and innovative timepieces, but ultimately, it's the enthusiasts and collectors who make our watches spring to life.
Founded in 2002 by a London-born watchmaker, Speake Marin is a young brand. But through the spirited stewardship of female entrepreneur, Mrs Christelle Rosnoblet, who acquired the brand in 2012, it has built a passionate following and reputation for bold timepieces. Expressing sophisticated modern style, the resulting timepieces are resolutely powerful examples of "Belle Horlogerie".
Therefore, we are introducing Speake Up: The Speake Marin Chronicles. The blog's name is in keeping with the brand's spirit and roots. It's a playful mix of English wit and Swiss expertise that celebrates the successful merging of design and Haute Horlogerie.
Our team has always dared to be different, and sometimes that means using a unique design language (we differentiate ourselves by uniquely positioning the small seconds display between 1 and 2 o'clock, setting us apart from other brands). We think that connecting with our community can also take a unique form of communication. Each month, we'll be diving deep into the stories that have shaped our world.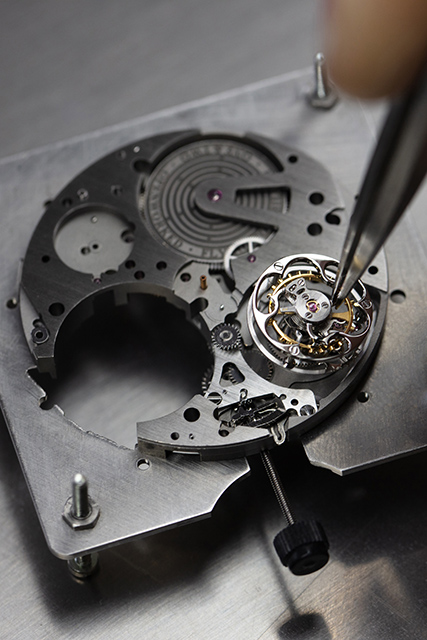 Here you'll get privileged and intimate access to the brand all year round. Be the first to discover the inspiration and technical prowess behind our new launches. Meet our watchmakers and collaborators through exclusive interviews. Discover our savoir-faire with behind-the-scenes peaks of our ateliers.
Let's start with some insights from our CEO and owner, Christelle Rosnoblet, "It is time for Speake Marin to share its story and creativity through a creative blend, completely Swiss-made with a touch of English madness as a tribute to our British roots."
In 2014, in order to acquire the resources to control the full development of Speake Marin watches, Mrs Christelle Rosnoblet invested in a fine watchmaking workshop called Le Cercle des Horlogers, which specializes in Haute Horlogerie movement research and development. Each Speake Marin timepiece is developed, assembled and controlled in Le Cercle des Horlogers, located in the Neuchâtel area of Switzerland.
"All the content presented is an invitation to delve into the captivating world of Speake Marin and to be carried away, for a fleeting second, a minute, an hour, or even longer, into the heart of our Swiss horological craftsmanship and our innovative future."
Whether you are a passionate collector of fine horology or a curious reader, the Speake Up blog offers an immersive reading experience into the horological history of Speake Marin, from its establishment in 2002 to the present day (and the occasional peek into the future). "Admire our exceptional timepieces and be enchanted by the timeless independent and creative watchmaking."
By following our insider articles, you will discover a world where imagination takes flight, where characters come to life, and where emotions stir in the depths of each tale.
As our blog embarks on a thrilling journey of storytelling, we invite you to come back every month and join us on this captivating adventure, starting with the first official chapter of Speake Up: the unveiling of Christelle Rosmoblet's creative vision.