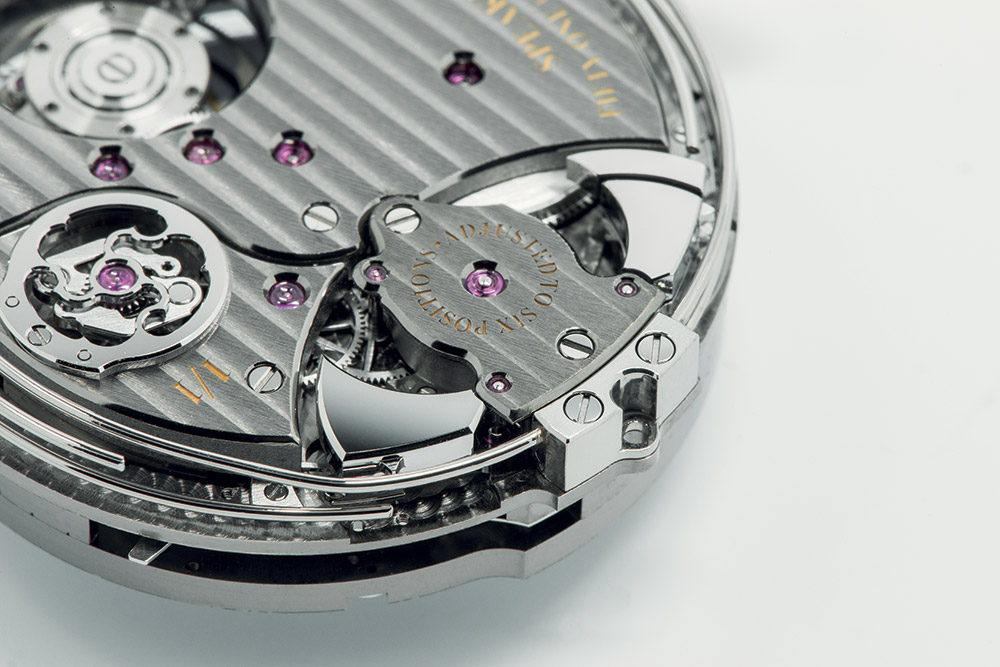 THE ULTIMATE FINISHING
A complicated watch is not necessarily a high-end watch.
Way and beyond the complex and reliable techniques, it is the degree of the finishing that makes the difference. To judge the perfection of a watch, care must be taken at every stage and for every detail.

In the high-end market, a lot of the surfaces are reworked, corrected and decorated to both improve the watch chronometry and make it beautiful.. These operations are performed with tools such as files, polishing buff, stones, burnishes and polishing drums. This craftsmanship enables to create surfaces which are polished, satin-finished, stretched, blurred, beaded, guilloche ...