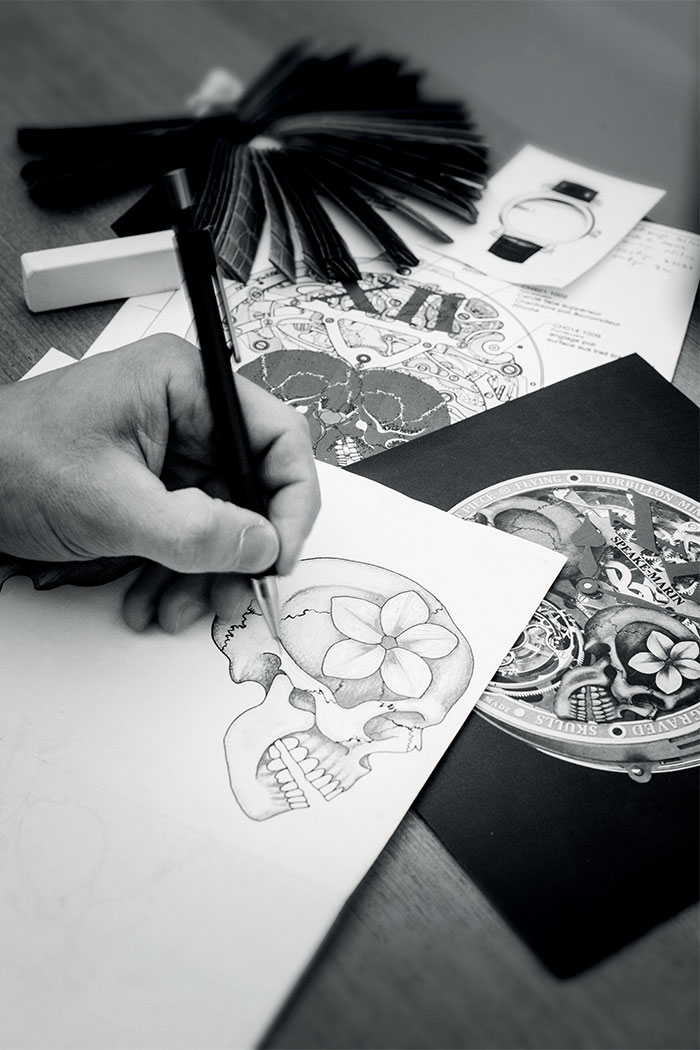 CREATION STUDIO
Speake-Marin has its own internal creation studio, which designs movements, dials, counters, hands, finishings and decorations for many years. Each detail, each component, each surface are then designed with strong attention to find the best line, curve or finishing that will make a Speake-Marin timepiece both performant and beautiful.

The creation studio draws inspiration from modern art and architecture, cities or nature but also from our British heritage reflected in the hand shapes and the distinctive Speake-Marin watch case.

One of its inspirations gave birth to the "Openworked" collection where the movement is thought as a dial, which enhances a strong element at 1:30.

In addition to our internal studio, Speake-Marin cooperates from time to time with international watch designers.