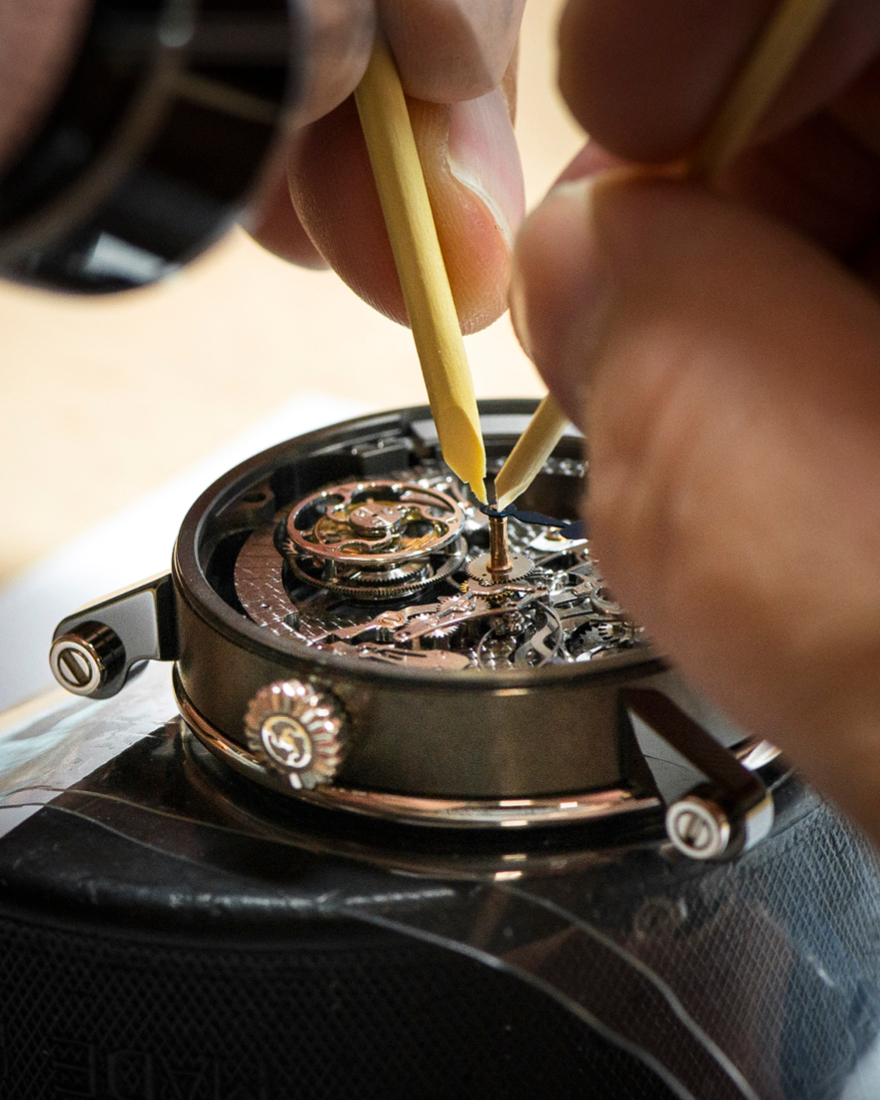 How to keep up with demand while continuing as a maker of handcrafted, sometimes bespoke timepieces – in other words, how to scale the business without abandoning the original unique character and quality standard.
Fortunately for the Speake Marin brand, which was founded in 2002 by British watchmaker Peter Speake-Marin, the company was taken over and nurtured by someone with the experience in business operations and the strategic decision-making abilities to take the brand's production to the next level. It also happened to be someone who loves watches, especially independent brands. After working alongside Peter Speake-Marin for several years, Christelle Rosnoblet took over the company and became its CEO in 2012. Her point of view is first that of an aficionado who appreciates the intricacies of what makes watches great. Secondly, Mrs. Rosnoblet is a shrewd and experienced businesswoman.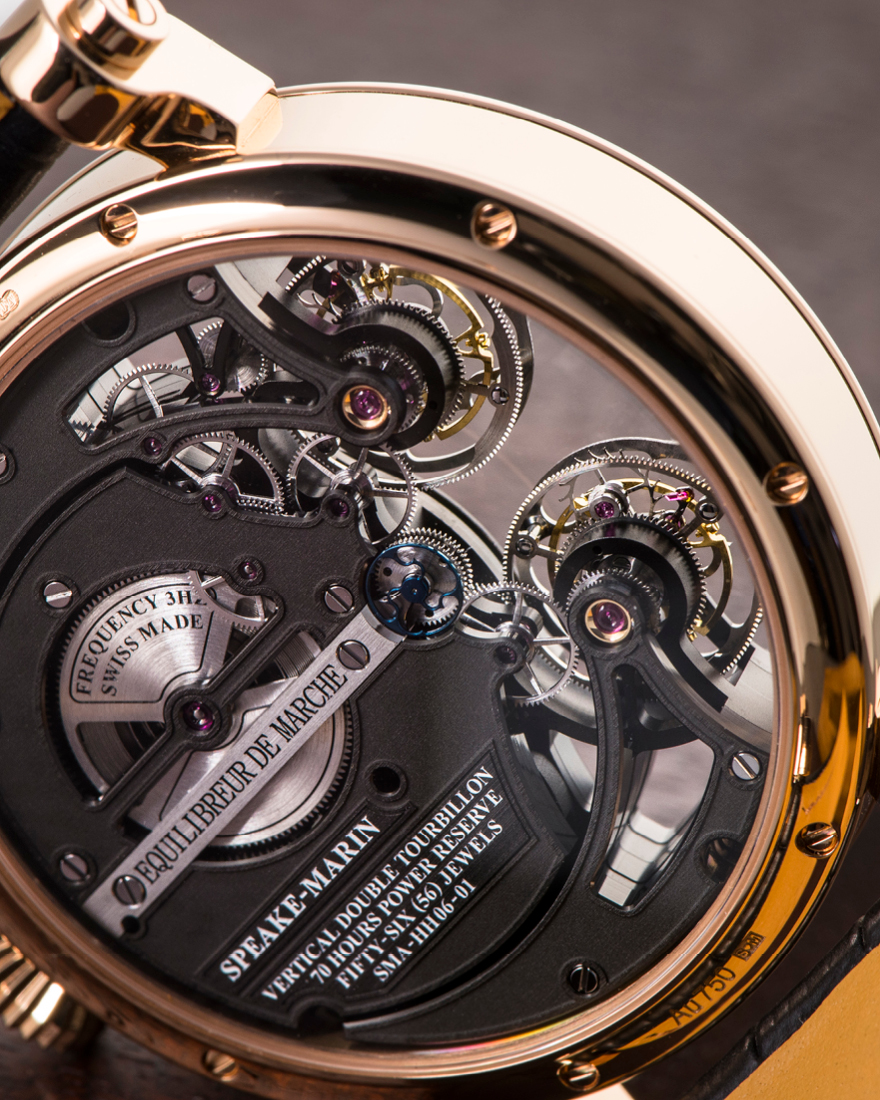 One of her first moves, in 2015, was to invest in Le Cercle des Horlogers, a movement research and development specialist near Neuchâtel, Switzerland, dedicating its production to Speake Marin's movements. The idea was not only to increase production while remaining independent, but to be free to define the Speake Marin movement quality standard. Today, the workshop is focused on eleven different movements, made exclusively for Speake Marin, with watches being assembled in Geneva, where the brand is based.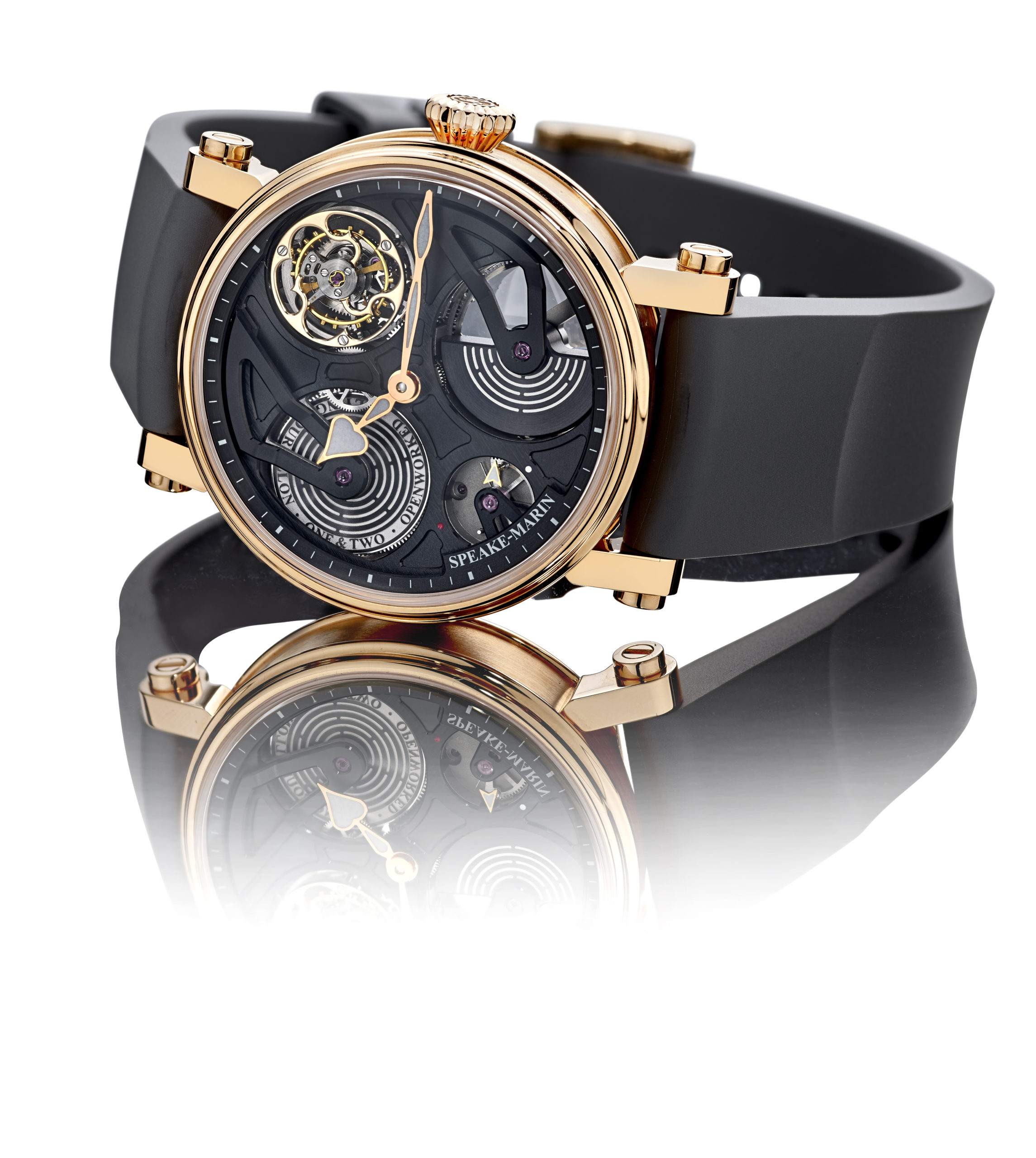 How to take an independent brand to scale without taking away its original premise
"This change in production strategy allows the brand to reach more collectors, with an even wider range of watches, and it does that without compromising on quality or craftsmanship," she says.
The notion of increased production should be qualified: When Mrs. Rosnoblet took over the brand in 2012, the annual production was 10-12 watches, produced on demand for exclusive watch enthusiasts. The annual 2023 production is likely to finish at around 800 watches, which is still very small compared to many other, larger scale luxury brands. Speake Marin remains a highly exclusive brand. "My primary goal in investing in Le Cercle des Horlogers was to have artisanal production with handcrafted finishes and 100% Swiss Made products, and to bring together local experts to work on our own Speake Marin movements," says Mrs. Rosnoblet. "Given that we produce fewer than 1,000 pieces a year, we aim to preserve the excellence and rarity of our timepieces in the market."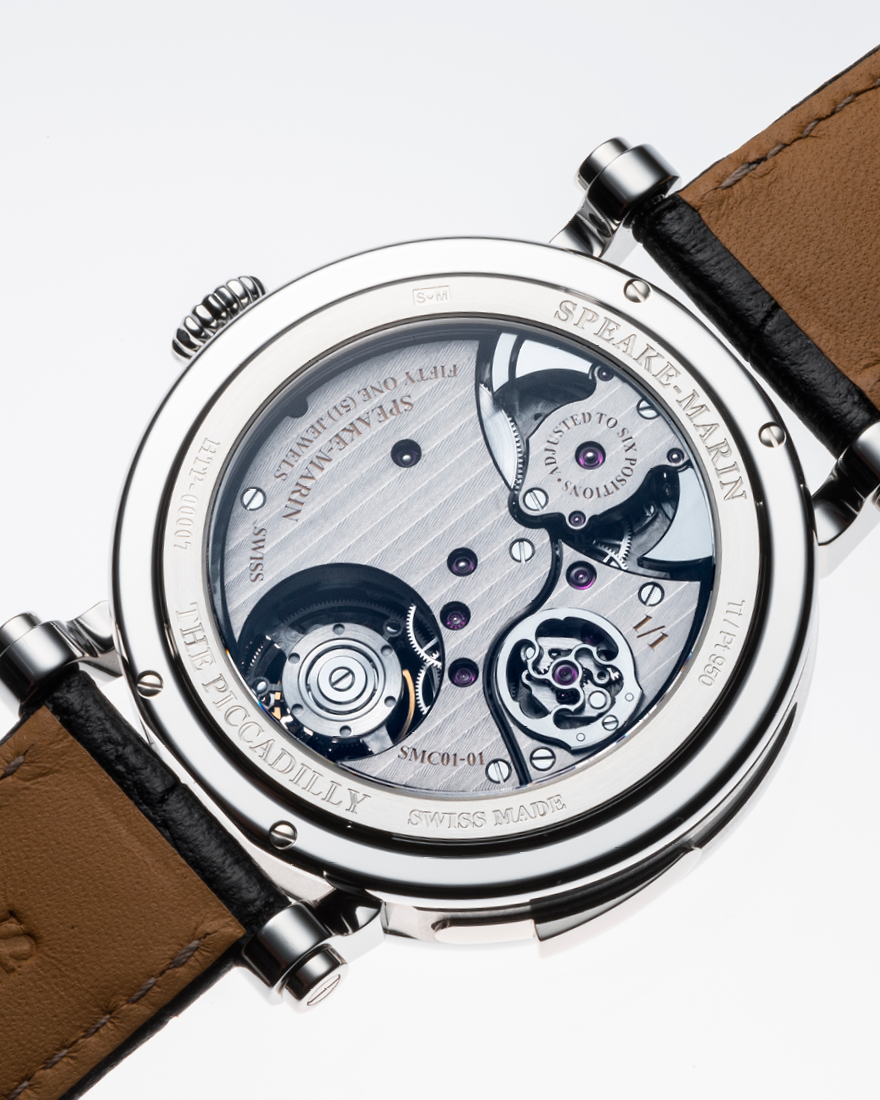 Having taken care of the complexities of the production side, Christelle Rosnoblet is relatively free to focus on the aspect of the brand that attracted her in the first place: design. She clearly delights in the aesthetics of Speake Marin, which she describes as a fusion of modern architecture and traditional watchmaking. The brand's English roots are expressed in its signature Piccadilly case, with its screwed lugs, pleated crown and drum-like case shape. It was inspired by the movement holders (the braces used to hold movements in place while watchmakers work on them) used by founder Peter Speake-Marin during his early years as a watchmaker and restorer. "Piccadilly" is a reference to Peter's seven-year gig working for an antique restoration company in Piccadilly, London. Likewise, the familiar heart-shaped hands are inspired by the large ones on the Big Ben clock at Westminster, London. Another typical Speake Marin feature is the offbeat position of the small seconds at 1:30, (which conventionally appears at 6 or sometimes 9 o'clock). Speake Marin designs are also identifiable by their openworked construction, or by their "Ripples" dials – Côtes-de-Genève-like horizontal lines grooved into an otherwise minimalist dial.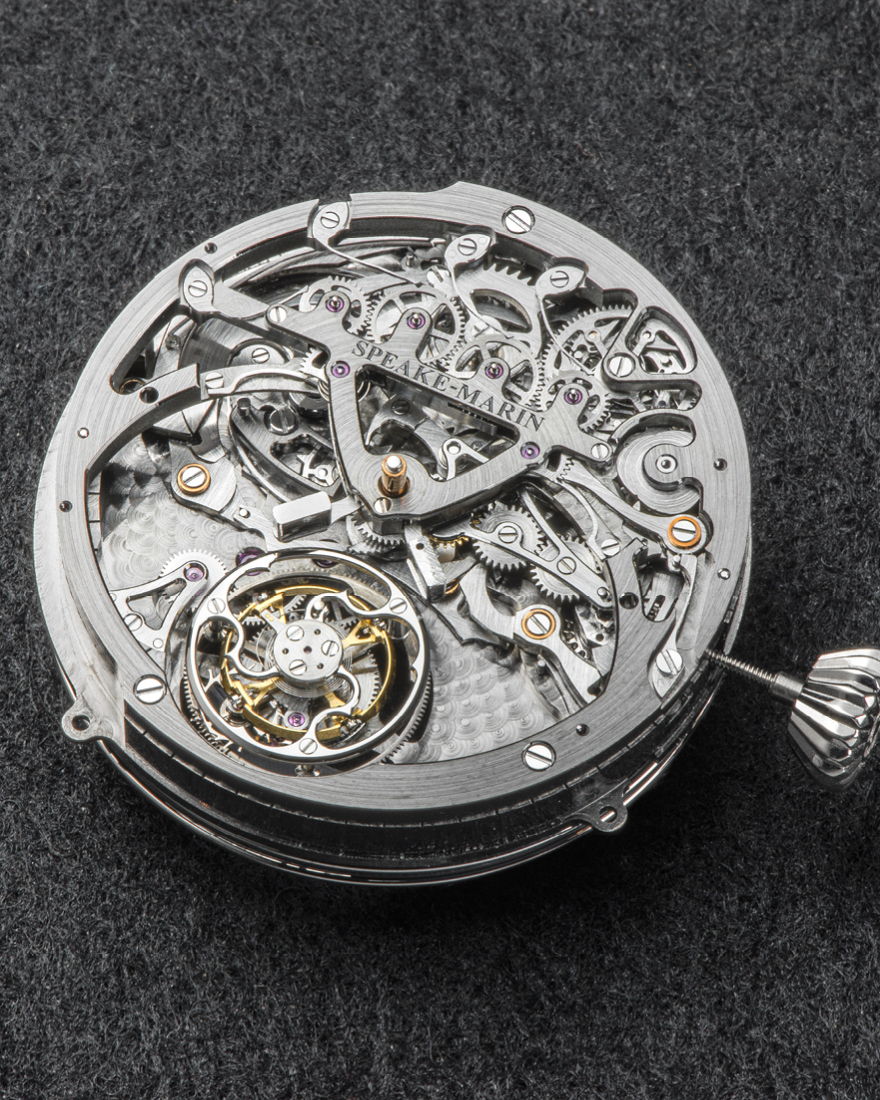 The overall aesthetic might be described as controlled eccentricity. Speake Marin has a distinctive character that sets it apart from the mainstream, the aspect that draws us to independent brands in the first place, yet it is not overly quirky in a way that detracts from its classic watchmaking foundations. Speake Marin watches are often regarded as statement pieces, with an exclusivity factor that makes them highly collectible. "They're for people who value exclusivity, attention to detail, and a touch of originality," says Mrs. Rosnoblet. "The design philosophy – clean lines, bold shapes and innovative materials – appeals to me personally because it represents a harmonious blend of contemporary aesthetics and timeless craftsmanship."
The current formula – a combination of industrialized production with hand craftsmanship and finish – is a delicate balancing act. Too many brands succumb to the temptation to go full scale too soon at the expense of brand continuity and finishing standards. But Mrs. Rosnoblet is in this for the long term, and she's committed to the integrity of the brand. "We will remain an independent and niche watch brand," she says. "We are not seeking mass production; it is not the positioning of Speake Marin. We will continue to focus on artisanal watchmaking, with a high degree of horological finishes that are highly valued by our esteemed clients. This is what sets us apart, and makes us unique."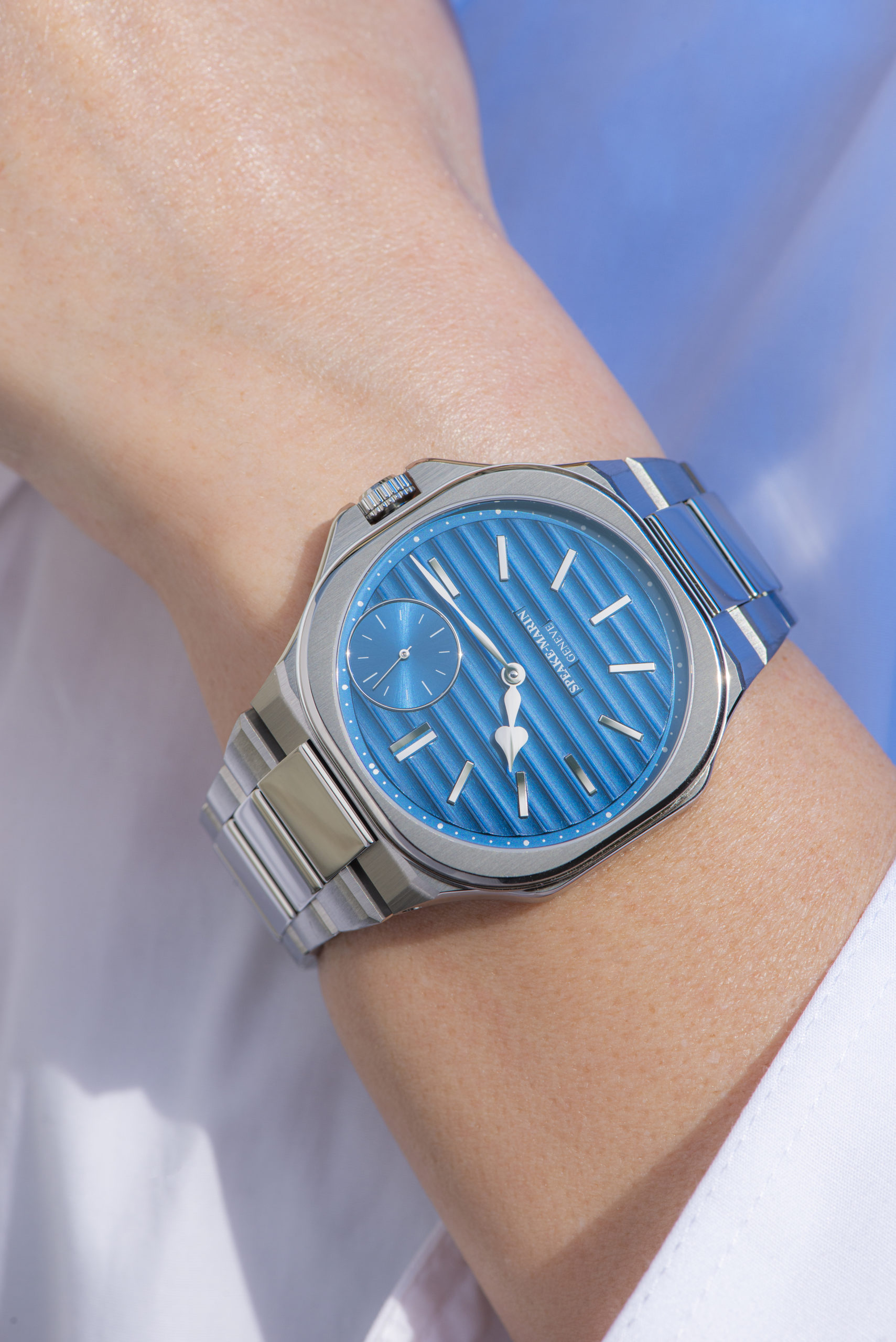 That creativity and craftsmanship is on full display with the Ripples Bleu Royal, a unique piece donated to this year's Only Auction to support Duchenne Muscular Dystrophy. The dial, made with blue PVD over a galvanic underlayer, showcases Speake Marin's deep shade of blue, never before applied in a creation. The "La City" style case is made of stainless steel, and it contains the caliber SMA03-T20, previously featured in the 20th Anniversary watch.
Next up, we'll take a deep dive into to our latest novelty, the Dual Time Pink, the perfect summer piece.
Join us as we deconstruct this latest coup de cœur.